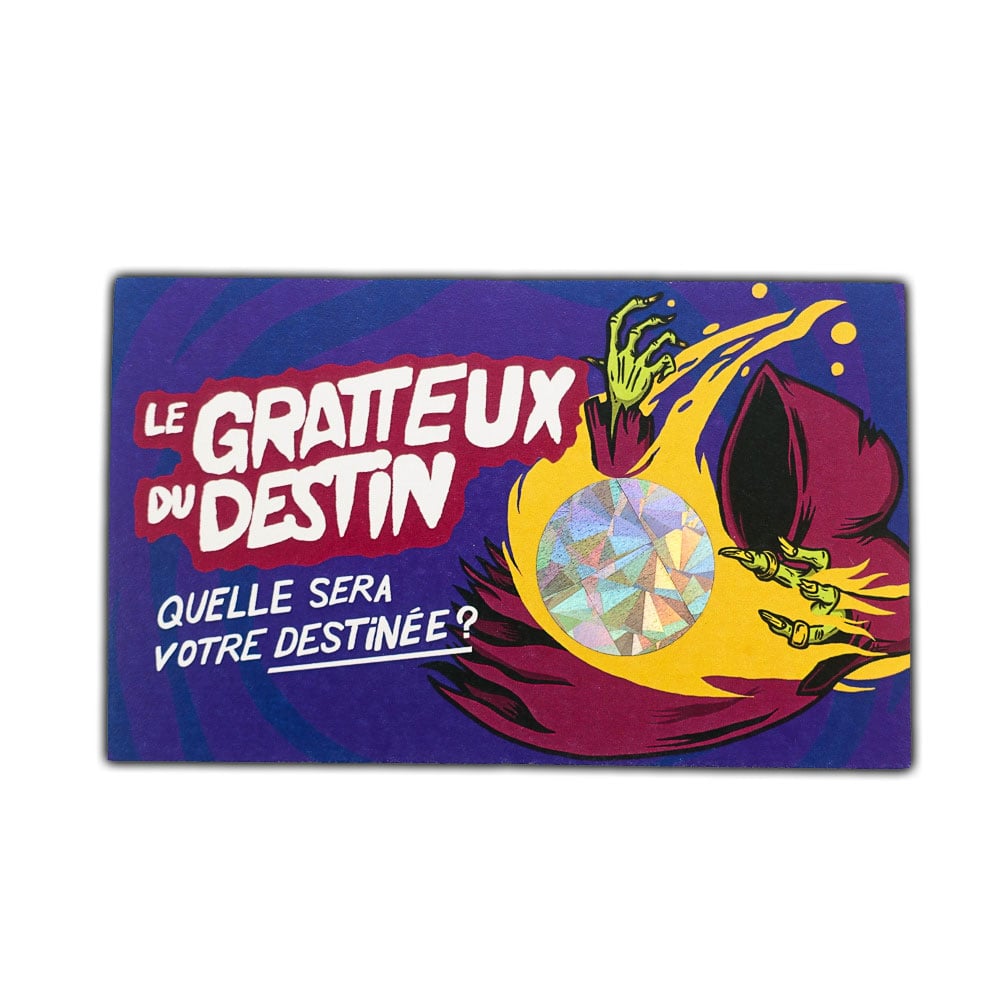 Le Gratteux Du Destin
Que vous réserve le destin? J'en sais rien mais ce gratteux le sait!
Grattez et découvrez votre fortune selon le symbole inscrit en arrière!
-
What's your future? I really don't know but that scratch game surely does!
Scratch the shiny zone, admire the appearing symbol and check your fate at the back of the card!